Description
Troldtekt
Troldtekt is the classic acoustic panel which is suitable for use as both a ceiling and wall panel in Residential and Commercial applications. Available in four different structures and a wide range of colours, Troldtekt Ceiling Tiles and Wall Panels can easily be integrated into any building space.
Product Properties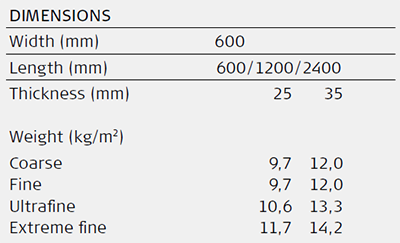 Acoustic Performance
Troldtekt acoustic ceiling and wall panels provides good acoustic properties. These values are depended on installation method. Please see acoustic guide for further details.